CAPABILITIES
We are a modern precision machining and fabrication facility utilizing state of the art CNC equipment. Serving both the US Government and commercial industry, our services include: Machining, sheet metal fabrication and tooling, along with assembly, painting capabilities and industrial screen printing. We are certified to: Weld per AWS D17.1, AWS D1.1, AWS D1.2; Milling capabilities up to 90" x 166" x 36"; 5th Axis machining up to 40" x 40" x 40"; Waterjet capability up to 6' x 12' x 6' thick; Turning capability up to 6". We are AS9100 and ISO 9001:2000 certified, and continually ensure that products meet customer requirements and quality standards.
Click to view our
AS9100 Certification
.
Click to view our
Quality Clauses
.
MILLING
Haas VF6SS
Haas EC-1600-4
VTec VF-4000
VTec VF-B1-0260
APEC G Series
WELDING
Miller Dynasty 350
ARC 300 (Robotic Weld Cell)
About Tin-Mar, Inc.
Tin-Mar is a Native American, woman-owned small business striving for excellence in the machining industry by providing quality products at competitive prices.
Tin-Mar, Inc. has been precision machining and fabricating quality products since 1992. Many of the country's leading manufacturers - like Lockheed Martin and Northrop Grumman – have been trusting Tin-Mar for high quality products and services for over a decade. Tin-Mar's customers, such as the Army Aviation and Missile Life Cycle Management Command (AMCOM), Defense Logistics Agency (DLA), Army Aviation and Missile Research Development and Engineering Center (AMRDEC), Yulista Management Services, and DRS, Inc. have depended on Tin-Mar's modern, state of the art facilities, equipment, and personnel to provide products of the highest quality on time. Tin-Mar continually focuses on maintaining modern equipment and facilities and efficient production processes. Headquartered in Huntsville, Alabama, Tin-Mar is ready to meet your precision machining and fabricating needs.
LEADERSHIP TEAM
Meet the key personnel at Tin-Mar, Inc.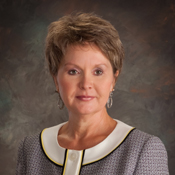 Tin-Mar, Inc. is Tina Everett McElwee's vision of providing cost-effective precision machining and fabrication for aerospace, defense and commercial customers. Click below to read her full bio.